Wednesday, May 11, 2005
| Let Azrael Be Your Guide | May. 6th, 2005 @ 06:07 pm |
| --- | --- |
| | |
| --- | --- |
| height="100" alt="" align="right" /> | |
Tuesday, May 3, 2005
-

-
1533
2005-02-12 19:28:00
2005-02-13 01:36:37
Lord Of Dispersion
This journal is bound to be ignored for days at a time. I've been swamped with low-profit, though high interest endeavours and happily spending twelve plus hours a day painting and working on "Panic Pandemic". In the back of my mind is the next book after that and chaotic rumblings of Choronzon. New posters have been added to Foamin' Bone Productions in anticipation of the launch of Urchin Inc. I spent most of the week painting mythic horses for a gallery that emailed me from my gallery page and called me shortly thereafter to invite me to participate in their opening show and sign a deal for exclusive representation in Central Florida. Might as well achieve something before we hit the road as hoboes without so much as a van to live in.
public
0
weird
-

-
1719
2005-03-12 19:55:00
2005-03-13 01:52:14
Foamin' Sodomy Records And The Mad Russian
Well, I finally finished mixing the music for the CD part of Panic Pandemic. Now I'll just need to clear the hard drive to work on the enormous image files and continue to edit the book. The final file will be enormous. I continue to work in faith, as I observe the fact that the Urchin Inc. site continues to remain nothing but a splash page. I recently had a conversation with Voland of the Russian band Carnage about the next step for Foamin' Sodomy Records. It had been years since we'd actually spoken. He's a truly dark individual, and a real life mad scientist. We'll soon have the new site up with CDs from Choronzon, Carnage and Storming Darkness, as well as other appropriate occultural artifacts. We'll be actively seeking interesting occult soundworks to release.
public
0
John Cage- Music Of Changes
productive
-

-
2022
2005-04-01 18:07:00
2005-04-02 01:35:34
Dark Arts Festival
I love putting out press releases. It makes me feel special. I got a place in the artshow part ofThe Salt Lake City Dark Arts Festival and promptly fired off a statement. Earlier in the week I posted a few new songs for download: Choronzon- Process Of Conditioning, Choronzon- Disdain Transcends and Chronzon- Our Cacophonus Ghosts. THese are to be a part of "Panic Pandemic", release date unknown, probably after "New World Chaos" has been unleashed. Gothic artist P. Emerson Williams shall have recent works on display at The Salt Lake City Dark Arts Festival as part of his unveiling of several new directions in his work. Known in the early Nineties Goth revival as the artist in residence at Ghastly magazine and illustrator for many other Goth and occult publications, Mr. Williams was out of the public eye for a few years during which he went more deeply into his occult studies. This period of study and meditation was ended with the release of "Era Vulgaris" and "Psychosis Ex Machina", the second and third Choronzon albums and an increased web presence with Foamin' Bone Productions. The artist has spent the last year concentrating on the publications of the art book Enshroud and the forthcoming "Panic Pandemic", and shall be unveiling several of the works of this cycle at the festival. This is the first public viewing of the artists work since the closing of Garp Gallery, a gallery he helped found and run in downtown Orlando, Florida. The Salt Lake City Dark Arts Festival is a perfect fit for the work of P. Emerson Williams. It is organized and attended by people dedicated to unique independent expression, offering an opportunity for underground artists, musicians, performance artist and audiences a chance to experience creativity outside an increasingly vapid and shallow mainstream. P. Emerson Williams got an early start working for small literary and art magazines in the mid eighties and soon gained a reputation for being unique and resourceful. His work was reflecting more and more his fascination with far eastern meditation techniques and universal archetypes. His very method of working incorporated these elements through a method of automatic drawing and writing. Different media such as oil paint, acrylic paint, wood, modelling paste, watercolour and pen and ink were exploited for their various textures and feel to inform the subconscious mind. These experiments were then used as a springboard, either torn or recombined as collages or as under painting for more complete images. P. Emerson Williams proceeded to exhibit at the Agora Gallery in New York, Westgate Gallery in New Orleans and Elfenblut Gallery in London. Three years ago he moved to Winter Park, Florida where he helped found Garp Gallery and exhibited extensively at their downtown location, as we as participating in the monthly Third Thursdays events and painting live with other Garp artists as Garp In The Dark. He continues to be fascinated with animals as archetypes, as well as beautiful and unique subjects. Dark Arts Festival, June 3-5, 2005 @ Area 51, 451 S. 400 W., Salt Lake City, UT. Valid 18+ ID required.

public
0
Miles Davis- Bitches Brew
predatory

-
2253
2005-04-02 19:03:00
2005-04-03 02:15:53
So, The Bastard's Dead
The Pope is dead, long live the Pope. The line of religious Hitlers grew kinder and gentler with the succession of centuries, but that's to do more with a diminishing of their tyrranical political power than any kindness on their part. It is fun to have these toothless relics of the Vampires Cult around waving their smoking purses and outrageous clothes.
public
0



-
2352
2005-04-02 21:44:00
2005-04-03 03:12:50
Damnatus Soundtrack
The soundtrack for the film Damnatus is now released! Excellent! It is being distributed exclusively for free online at their website. Choronzon contributed to the soundtrack with the song "Surge Of Blood" from the Psychosis Ex Machina album. I hope this means the movie shall be released soon. I'll have the soundtrack and movie up on choronzon.org as soon as I get my lazy ass in gear and finally upload the gallery section.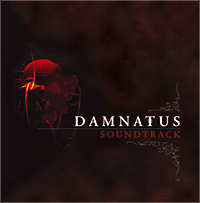 public
0
NRK-Bokradio
bitchy

-
2618
2005-04-06 20:07:00
2005-04-07 01:13:05

I spent most of the last two days gathering all the free music for choronzon and Veil Of Thorns into an rss feed for a podcast. I don't know the utility of this endeavour, but it chafed at me until I had it done. These feeds include the music from CHORONZONs East and West.

First Attempt

This one will be updated often
public
0



-
2902
2005-04-13 08:42:00
2005-04-13 17:31:52

I've been at my computer twelve hours a day trying to catch up with myself. My eyes hurt and I'm finding myself repeating things because I'm screwing them up. Huan Vu, director of Damnatus is expecting a few new pieces for the movie. I think my current state of sleep deprivation and confusion is fueling the creation of these blocks of sound nicely. Some of you who've been in correspondence with me in the past have finally heard from me, as I'm endeavouring to be somewhat social again.
public
0

groggy

-
3155
2005-04-13 14:32:00
2005-04-13 19:00:20
Dark Artist Page is Up!
Just got an email from the delightfully monikered Angeldemon informing me that the artist page is up on the Salt Lake City Dark Arts Festival site is up. I didn't see the picture of me playing git-fiddle while wearing a sari at an art opening, but the page is but minutes old.

public
0



-
3373
2005-04-19 08:38:00
2005-04-19 13:55:25
Images, Lovely Images!

I have been spending hours upon hours making new images as I'm finishing the book part of "Panic Pandemic". I'm making some of them available, though the most out there and objectionable shall certainly be saved for the book. Now that "New World Chaos" is moving along and exciting me so much, it seems a bit like I'm overflowing constantly. The sound rituals are indeed reverberating in all directions. This is the kind of energy I remember from the days of death threats from fundamentalists and wiretaps on the phone. (I've started answering it again, as I found out I've lost out on some work with the Orlando Ballet through my being incommunicado). I have all paintings ready for the Dark arts festival, so it looks like I'll get them there in time. It's too bad I can't be there this year. To any of you who goes, I'd love to hear all about it. One of these days I'll start socializing again, but for now, my work is in the Foamin' Bunker.
The influence of fin de siecle decadence seems to be inescapable to me. I spent my early twenties in awe of the surrealists, but my technique and imagery are more opium-dreamlike than psychotic these days. But then, lik all good twenty-first century Americans, my work is all autobiographical. I just leave out the bits where I dig lint from my belly button. I have had moments of lack of outrage at humanity the last few years, but the healthy disdain returned about this time last year. I can't be bothered to observe them too close, as their self destruction is too slow to be constanly diverting, but it's hard to find the word for the way the masses have capitulated their souls to the marketplace. I'll try later.
Apos pPantos Kakodaimonos!
public
0
Into The Abyss- The Feathered Snake
artistic

-
3767
2005-04-29 13:32:00
2005-04-29 17:55:28
So, why don't I use it more?
I found this test on dracul_wamphyri's journal. I'm a sucker for language and a pain in the ass on the subject of usage.

English Genius
You scored 100% Beginner, 100% Intermediate, 93% Advanced, and 100% Expert!
You did so extremely well, even I can't find a word to describe your excellence! You have the uncommon intelligence necessary to understand things that most people don't. You have an extensive vocabulary, and you're not afraid to use it properly! Way to go!

Thank you so much for taking my test. I hope you enjoyed it!

For the complete Answer Key, visit my blog: http://shortredhead78.blogspot.com/.






My test tracked 4 variables How you compared to other people your age and gender:
| | |
| --- | --- |
| | You scored higher than 61% on Beginner |
| | You scored higher than 60% on Intermediate |
| | You scored higher than 40% on Advanced |
| | You scored higher than 97% on Expert |

public
0
blackmetalradio.com
nervous

-
4057
2005-04-29 17:00:00
2005-04-29 21:26:23
Monsters Under The Bed, UFO's The government

Several people I have on my watch-list have been expressing concern over current political trends and calling for the illumination and awakening of the public at large. I've been involved in a number of such efforts, and have observed many others. Before I lay out everything I've been brooding on I'll leave a couple of things I've found on the web, one frightening, the other diverting. First is the This American Life episode called "The Secret Government", the second is one of my favorite goofball late night AM radio programs, Coast To Coast. I have had periods of paranoia that were more comfortable than moments of insight, as the reality is far worse than we tend to speculate. I enjoyed a lovely seder on passover, at the same time I was listening to some Russian NSBM. It amuses me that these people who'd be among the first to be eliminated by a fascist government posture on its behalf. During the Soviet regime they'd rebel by adopting the Russian Orthodox faith. I always put in comments of how much I liked living in the midst of the Jewish community in Brookline in BM 'zines, and it was interesting how many time the references were removed from the article or jumbled beyond recognition. I go back to early interviews with Samoth, Dimmu Borgir and other greater and lesser lights of the Blackmetal scene, and I find it striking how their comments contrast with what we can expect from them in interviews these days. I wondered at the time if any of them meant the political rants and calls for anti-Christan warfare, but the talk of a Satanic world domination was a lovely thought, at least aesthetically. While the burning of churches and all the other unproductive shenanigans were wasted energy, they did express a manifest current that was trying to find a way to break through. I don't think any of them knew what had a hold of them. Sometimes the most powerful currents can be tapped into by the most ignorant. Rebellion has been commodified and co-opted by the dominant media. Nu-metal has made any expression of disenfranchisement and alienation laughable, topics that made the writings of Richard Wright so powerful and exhilarating in his artistry. Punk has been turned into bubblegum, Industrial into Disco. Movements like dada and existentialism are no longer possible, as art no longer matters, and the alienation expressed by Sartre and Richard Wright finds a similar reaction and audience as the whiny juvenalia of J. D. Salinger and Sylvia Plath; things to get maudlin about and wallow in while young, so as to slough it off and join society later on.
public
0
Ulver- Bergtatt
contemplative